I've just finished editing the video summary of the latest Cool Cavemen's concert. It's now available on YouTube:
That video was mostly shot with my Canon EOS 7D in 1080p at 24fps, with a Tamron SP AF 17-50mm f/2.8 XR Di-II VC LD IF lens.
The final video also include footage from various people in the audience:
The video was edited with the latest version of Kdenlive and exported to a 1080p/24fps stream: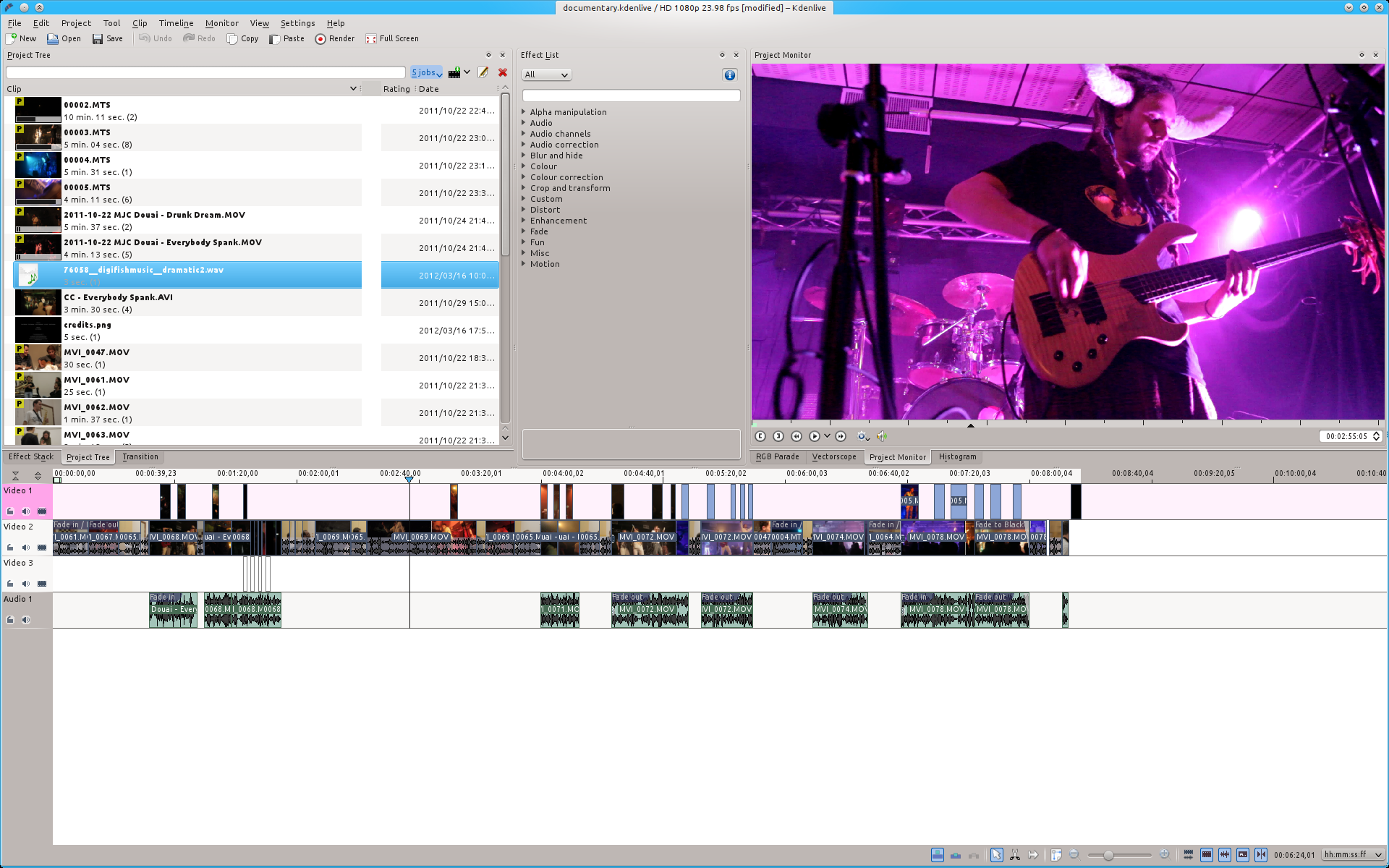 If you enjoyed the music and atmosphere of the video, I urge you to go to the next Cool Cavemen's concert. And because I know the majority of my readership can't be in the north of France next month, let me remind you there's still a one hour video of our biggest 2009 concert available online (on which I did all the lighting).
And if you liked the first song, its called Belgique mon Namurrr and you can watch the whole of it here (lyrics are in subtitles):
Related content