Just earned my bragging rights last month, with my Awesome List of Falsehoods Programmers Believe in. Here's my repository, at the top of the charts: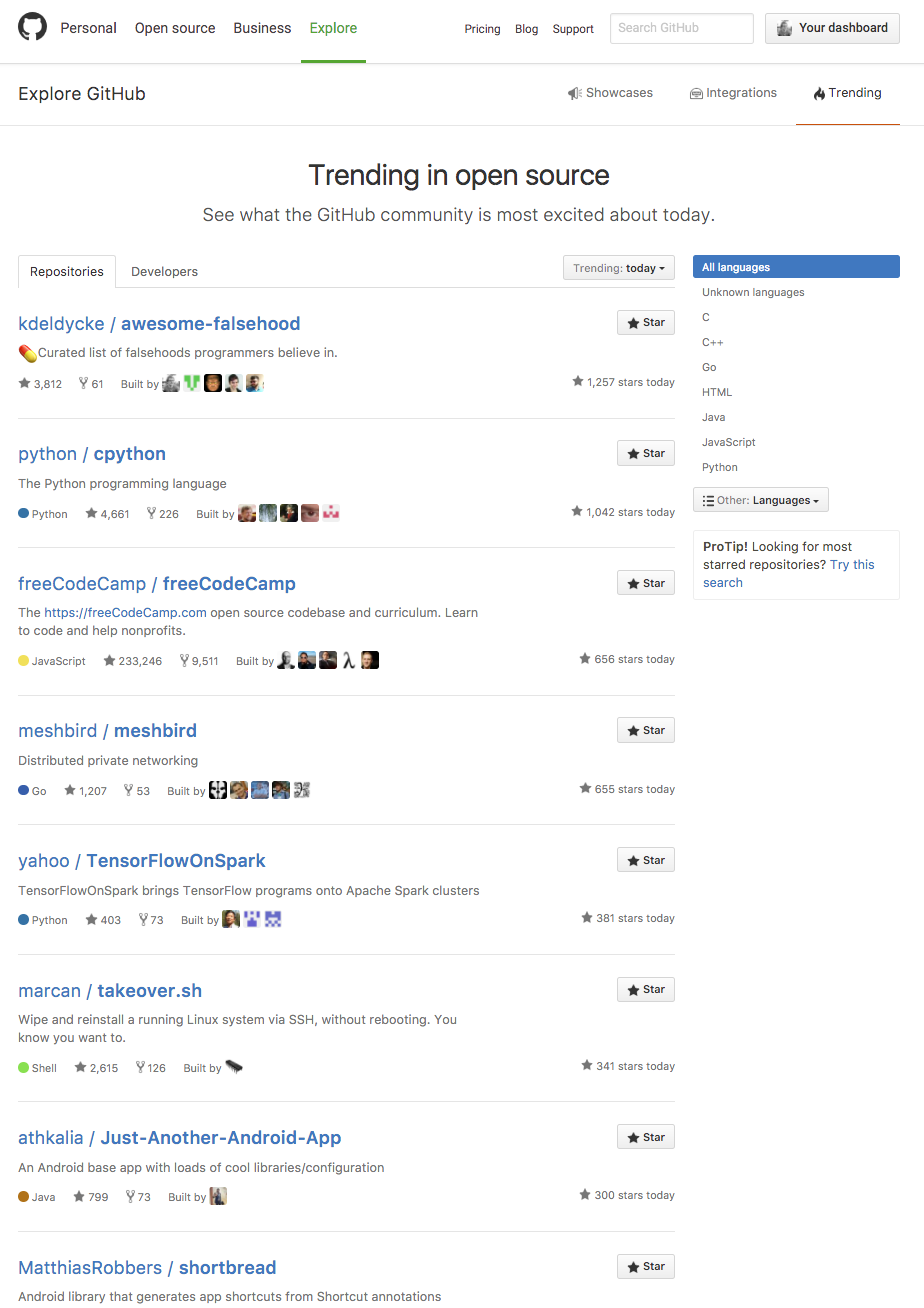 It was the direct effect of getting to the front page of Hacker News.
All that attention made me the top developer on GitHub for a couple of days: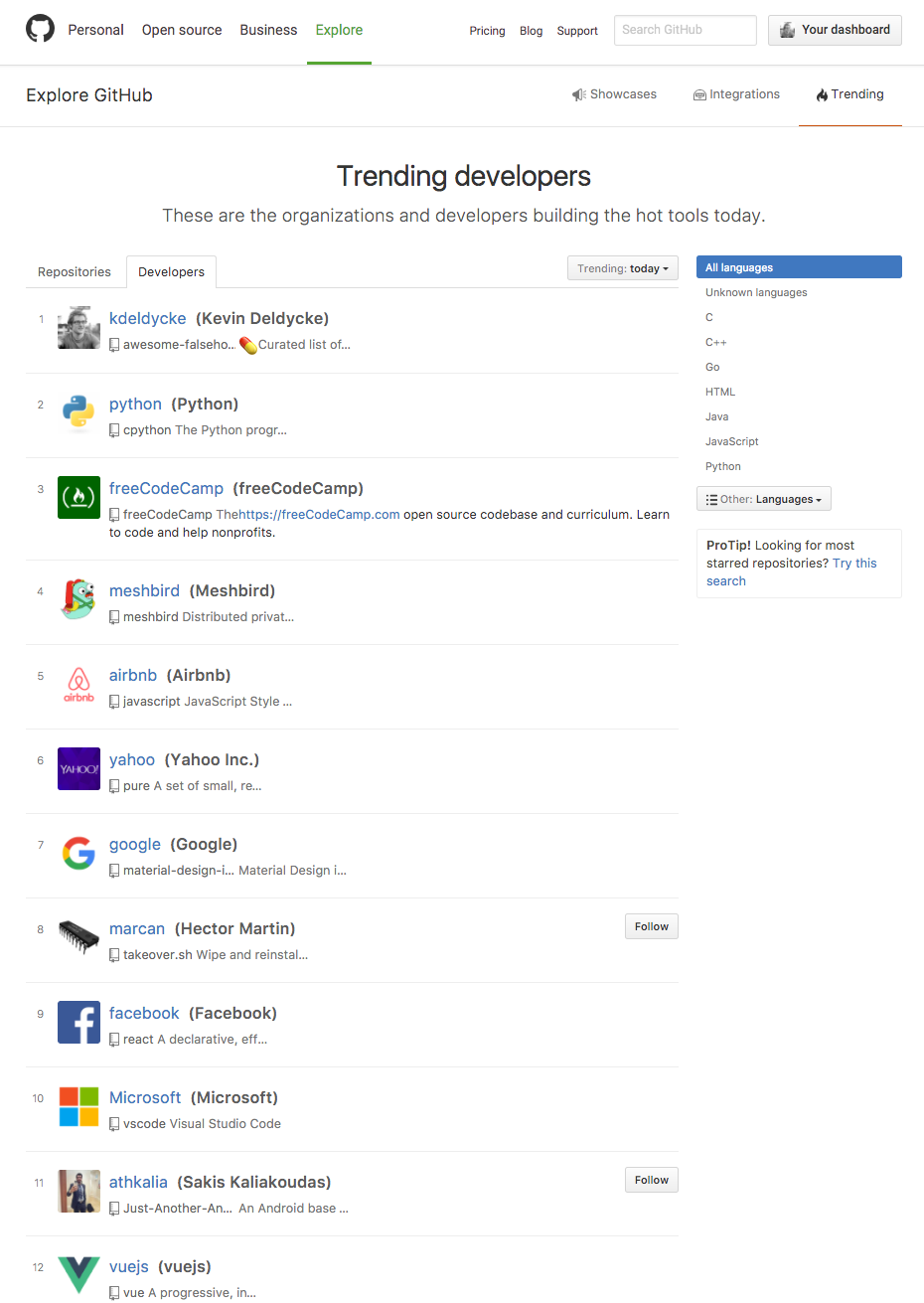 Yes, my face, right above the heavy-weights of the industry.
I wanted to be a hot dancer. I ended up a hot developer. Next step would be to code in leopard thongs I guess.
Related content