Here is another light painting session I've done 2 weeks ago with Jim: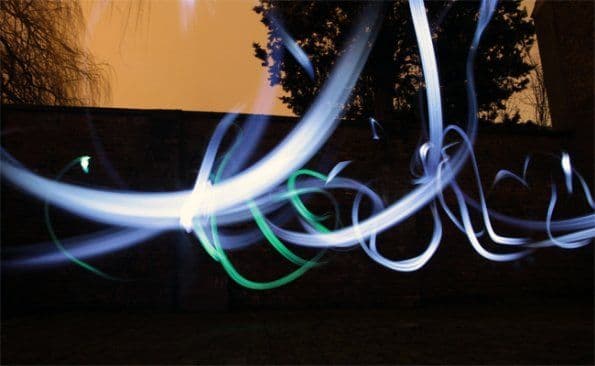 This time we used a more powerfull light source: a simple Apple's iPhone at full brightness.
We also played with several colors, thanks to the free Flashlight app.
Check out the entire set of photos on his photo gallery.
Related content